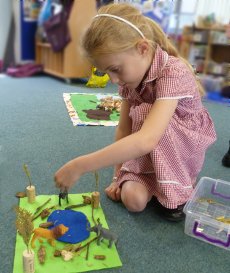 Breakfast and After School Club:
Fun, friendly, convenient childcare in a safe and familiar environment
Based within Hardwick Primary School, B and A Club provides high  quality before and after school childcare.
A range of activities available at each session. Activities include: art, drama, construction, sport, craft, cookery.
Laptop and tablets available for ICT activities
Healthy, nutritious breakfast or snack provided at each session. All dietary requirements catered for.
Opens at 7.45am
£3.25 per session 
Includes breakfast and delivery to class registration.
£5.75 per session
Includes collection from class at 3.15pm and a healthy snack.
The club closes at 5:15pm
Payment by childcare voucher schemes available
For more information, to arrange a visit or book your place, please contact:
Ofsted Registration No: 961777